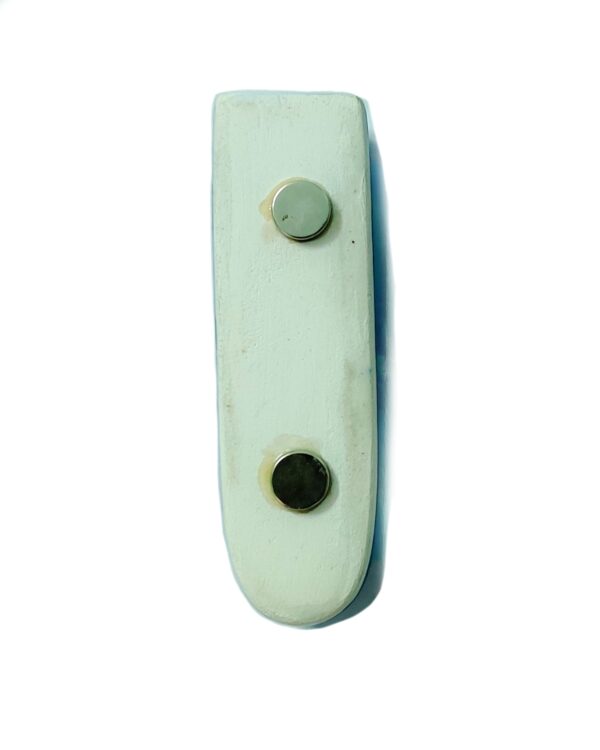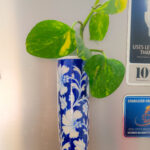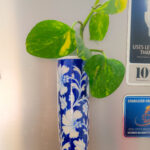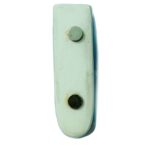 Blue Pottery Hand Painted Blue Floral Magnetic Hydroponic Planter, Refrigerator Mount Fridge Mount Planter, Organic Planter, Fridge Magnet
Beautiful & Elegant Handcrafted Magnetic Hydroponic (means growing plants without soil) Planters Crafted In India.
Size- 15 cm Height, 6 cm Width
Use Your Favorite plant cutting on the planter and use it of fridge, railings or any iron surface. Completely handcrafted by the skilled artist of Jaipur, India. It take 30 days to complete a single piece of planter.
Enhance the beauty of your home with our beautiful and elegant planters.
Description
The Making
Additional information
Reviews (0)
Description
Blue Pottery Handmade Magnetic Hydroponic Blue Planter is beautiful and elegant made with love. Unique in design and handcrafted with love.
Blue Pottery Products are Perfect for your home decor.
This elegant Floral planter with a checkered texture is perfect to add some greens to your home. It is ideal for small to medium-sized indoor plants. This planter has a drainage hole at the base.
This beautiful handcrafted and hand painted Blue Pottery Planter is elegant and it will add unique look to your House. Pair It with Blue Pottery Decorative Plate for extra sculptural impact. This a must buy product of Blue Jaipur.
Size – 6 Inch
Colour- Multicolor
Blue Pottery is widely recognized as a traditional craft of Jaipur, though it is Turko-Persian in origin. The name 'blue pottery' comes from the eye-catching Cobalt blue dye used to color the pottery. It is one of many Eurasian types of  blue and white pottery, and related in the shapes and decoration to Islamic Pottery and, more distantly, chines pottery. It is relatively unusual as a type of quality or luxury Indian Pottery, most Indian types being functional and though often highly decorated, relatively low prestige wares.
Blue Jaipur is all about showing this world the blue shades of pottery. At Blue Jaipur, we believe in art and artists its beauty and appreciation.

Blue Pottery is completely handmade Jaipur blue pottery, made out of a similar frit material to Egyptian faience, is glazed and low-fired. No clay is used: the 'dough' for the pottery is prepared by mixing quartz stone powder, powdered glass, Multani Mitti (Fuller's Earth), borax, gum and water.
Additional information
| | |
| --- | --- |
| Weight | .5 kg |
| Dimensions | 6 × 2 × 2 in |
| Color | Blue |
| Height | 4 Inch |